How to promote your SMM Panel to success
Getting the right users to your SMM Panel is not easy. Wasting money for questionable SEO tactics however is. We show you how you can promote your SMM Panel to new, worldwide, users who are looking for exactly your services!
With more and more SMM Panels coming out every day it gets always harder to get in front of the right users. SEO especially is a long term game, not something that leads to quick success or your first recurring users. However we at CompareSMM know a thing or two about what makes a SMM Panel stand out. With over 500 Panels in our Network and way above 100'000 different social media marketing services tracked we know what users are looking for, and what makes them choose their right SMM reseller.
1. Make your Panel unique!
---
Panels that get the most clicks are hands down those with the most unique & modern designs. The classic "bootstrapy & flat" look is not what users are looking for, especially when more and more panels come up with more unique designs. There is only one chance to get the right impression over to the user and that's done with your landing page. Be creative!
Something many forget is everything but their start page. Most users will check your "services" page before signing up. Take a look at smm.vision, their panel software is making the whole page appear way more interesting than a boring old table, or bulkfollows that even add the average time a service takes.
2. Have "enough" Services
---
Even thought most users are looking for something specific when they search for SMM Panels, panels with a big set of unique offers still get more clicks on average than more specialized panels. Users like choice and its your job to give it to them! We've also noticed new users are often trying different services of the same kind. Like the cheapest and higher quality tiktok likes.
Many Panels have 3000 or more unique SMM offers. However we suggest to aim for at least 300 to get started, however more is likely always better.
3. Use Free Promotion Tools
---
Even if you are settling with a good marketing budget don't forget about your free options. One big thing is Reddit, yes you might not get that many clicks from it initially, but you will likely in the long run. Subreddits like /r/SocialMediaMarketing, /r/promote, or /r/compareSMM are good options to start with. Reddit doesn't like shameless self promotion, so make sure you add some info or snarky title.
Another free option that already helped many panels is SMMWatch.com you can add your SMM Panel there for free and gain free extra visibility by getting votes or even just by adding the SMMWatch Badge to your homepage. Each vote puts you back in the front page, you can also buy and configure "bumps" to get in the frontpage even more often.
4. Trust & Reviews
---
Many users are sceptical. They are not sure if they can trust your panel enough to send money to it. So it is important to let them know that they don't have to worry. A Popular method is Trustpilot.com, something we recently added to your CompareSMM Panel Page too. Panels listed on CompareSMM now also have the option to collect reviews directly on the site. Many Panel owners are also already using SMMWatch.com to collect short reviews which can highly increase their click trough rates.
And don't be scared!. Nether Trustpilot nor us allows hate comments. You also always have the option to answer the negative comments to clear up the situation. You may also ask to get these comments removed if you really think they are unfair.
5. Banner Advertisments
---
After years in this business we've seen many panels struggle and wasting money for questionable banner ads. It is important to get your panel in front of the right audience. No one is going to be like "oh yeah, a SMM Panel lets safe this for later" you need to get them exactly when they need you. Sometimes they never heard of the phrase "SMM Panel" before, so you need to be even more specific to get found. This is why its harder to advertise for SMM Panels & their services.
This is why we built our CompareSMM Advertising Platform. Allowing your to promote on very specific sites that use unique approaches to present your SMM Panel to all different kinds of users. Over the years we developed several tactics to advertise to the right users. Our Advertisment Platform allows you to self service yourself with leaderboard & rectangle banner ads in our network for very competitive prices.
If you look for other banner options. Always make sure the site your banner is shown at really fits what you are going to sell. As said Banners are most effective if they appear exactly then when users are looking for your kind of services!
6. Dont Stop!
---
Most panels stop within their first months because they could not reach the amount of users and transactions they thought they would. However reality is such things take time and most panels only see success after the first months and years. SEO takes time, building a royal user base takes even more time.
This is our most important tipp for you. Don't stop, keep building your panel and they will come!
---
We spent the last months to see how we can make advertisment and promotion for SMM Panels more effective. We came up with some changes and new additions to our service! Check out our Partner and Advertise page to learn what we can do for your panel!
Categories
AD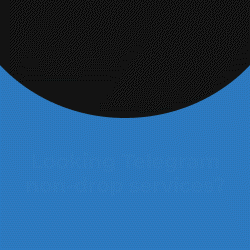 Keywords
Meta
,
Comparesmm
,
Brand
,
Promotion
,
Smm panel list
,
Smmpanel.best
,
Smm panels
,
Smm sources
,
Smm providers
,
Likes
,
Followers
,
Views
,
Twitch
,
Twitch account
,
Followers
,
Views
,
Twitch smm
,
Sms
,
Sms verify
,
Verfication sms
,
Protect privacy
,
Tiktok
,
Musicaly
,
Promote tiktok
,
Tiktok likes
,
Tiktok followers
,
Buy followers
,
Buy tiktok views
,
Smmwatch
,
Smm panels
,
Smm panel list
,
Smm panel
,
Market
,
Updates
,
Twitch
,
Streaming
,
Live
,
Kick
,
Tiktok
,
Smm panel promotion
,
Panel ads
,
Smm panels
,
Smm panel
,
Smm panels
,
Earn money
,
Make money
Latest Posts