How to create your own SMM Panel
In this guide we will tell you how you can create your own SMM Panel and start earning money today! The process is straight forward, simple if you have done something like this before and the earning potential is high, if you know how to market your panel.
Article Content
SMM Panels work by connecting to each other via APIs. This means you can build your own SMM Panel using your favorite panel as base and adding a little extra charge. Big panels often have lower rates and access to secret panels directly from the providers, but don't worry about that now. All you need to know is that you need one, or several SMM Panels where you can automatically forward your orders to.
All is fully automated from receiving payments to order processing is automatic once you have your panel setup. All you have to do is to monitor your support tickets if there are any issues, market your new SMM Panel and enjoy the extra money rolling in!
What you need to start your own Panel
The main thing you need for your new SMM Panel is time! Make sure to get at least a few hours to fully setup all the things before you can consider your panel ready! We go into detail of all the things you need to have prepared!
1. Domain (Name & Branding)
Every online business starts with a domain. The domain may already is your name or part of it. You can name your panel whatever you want lisaspanel.com is just as good as superdupersmmpanel.io, just get a domain you like and have a fitting "brand name" for. Try Namelix to get some inspiration!
Try Namecheap.com for cheap & easy domains, or check IWantMyName.com for great deals.
2. Script or Hosting
I would not recommend you to use a script yourself. Get a hosted service! The reason is you have to pay for every single plugin, and sometimes even updates if you host it your own. Hosted Panels usually come with all features and updates attached. Done automatically. Save yourself a lot of time and money by just going with a hosted solution.
The best (and by far cheapest) provider for SMM Panels is Rentalpanel.com they only charge you $10 per month until you reach a higher volume and then only slowly increase the price! Check out their pricing to learn more. Rentalpanel is easy to use and setup. You have a big choice of available designs and payment options and can customize your store enough to really make it your own.
2b. Child Panels
Child Panels are different because you can only offer the SMM services from the panel you rent it on. Its still a good choice if you are using a panel that already has everything you are looking for. A few good examples for SMM Panels that offer Child Panels:
Setting up your new SMM Panel
When you got a domain and choose a panel provider you are ready to setup your shop! Take a look around which options you have, setup a logo, title, description and maybe even keywords specific to your site. Tweak the design to make it look like yours and start importing smm services from your choosen "mother panel".
Make sure to add a price increase percentage that also respects fees from payment providers, and possible refunds. Payment providers are your next big step. Setup accounts with payment gateways you like, or setup your existing accounts.
Ready? Marketing!
Your Panel is now ready, now all you have to do is marketing, marketing, marketing. Add your panel to sites like SMMWatch.com and SMM Panel List to gain visibility. Make posts on Reddit and Facebook Groups. Create a Telegram, Instagram or whatever you like to advertise on.
Have fun earning money!
Categories
AD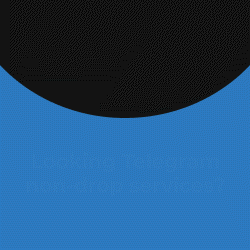 Keywords
Meta
,
Comparesmm
,
Brand
,
Promotion
,
Smm panel list
,
Smmpanel.best
,
Smm panels
,
Smm sources
,
Smm providers
,
Likes
,
Followers
,
Views
,
Twitch
,
Twitch account
,
Followers
,
Views
,
Twitch smm
,
Sms
,
Sms verify
,
Verfication sms
,
Protect privacy
,
Tiktok
,
Musicaly
,
Promote tiktok
,
Tiktok likes
,
Tiktok followers
,
Buy followers
,
Buy tiktok views
,
Smmwatch
,
Smm panels
,
Smm panel list
,
Smm panel
,
Market
,
Updates
,
Twitch
,
Streaming
,
Live
,
Kick
,
Tiktok
,
Smm panel promotion
,
Panel ads
,
Smm panels
,
Smm panel
,
Smm panels
,
Earn money
,
Make money
Latest Posts