Introducing SMMWatch.com
Welcome to SMMWatch.com the future of SMM Panel Promotion & Discovery! We build a completely new platform based on our experience with CompareSMM and believe this will help SMM Owners to gain new heights!
We are focusing on growing SMMWatch and some other channels so we can offer a even better promotion solution for SMM Panel owners. With SMMWatch we are going a big step closer.
From running CompareSMM we learned that many SMM Panels struggle to gain more users or be found outside of their bubbles. So we decided to use our experience with SEO, SMM Panels & Promotional websites to build something totally new and came up with SMMWatch. Which allows any SMM Panel owner to add their Panel themself to our list and use votings from users to gain additional visibility by beeing pushed to the top.
Next to that panel owners can clain their panels easily (we without user registration) and upgrade their listings with different promotional packages! Most importantly you can enable bumping (being pushed to the top) for free by adding a backlink, or by bying bump credits and setting a bumping frequency.
SMMWatch is just the beginning of a few plans we have and a few projects we are already working on. We know that many SMM Panel owners struggle get the visibility they want or need and came with a series of different solutions.
If you are an SMM Panel Owner think about adding your SMMWatch badge and/or making your users aware so they can vote for you! We have even implemented a vote callback functionality in case you want to reward your users for voting!
However, make sure to check out SMMWatch add your Panel or claim your existing listing!
Categories
AD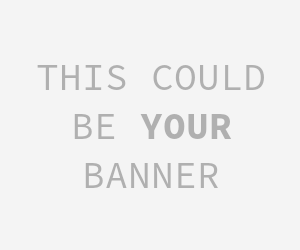 Keywords
Meta
,
Comparesmm
,
Brand
,
Promotion
,
Smm panel list
,
Smmpanel.best
,
Smm panels
,
Smm sources
,
Smm providers
,
Likes
,
Followers
,
Views
,
Twitch
,
Twitch account
,
Followers
,
Views
,
Twitch smm
,
Sms
,
Sms verify
,
Verfication sms
,
Protect privacy
,
Tiktok
,
Musicaly
,
Promote tiktok
,
Tiktok likes
,
Tiktok followers
,
Buy followers
,
Buy tiktok views
,
Smmwatch
,
Smm panels
,
Smm panel list
,
Smm panel
,
Market
,
Updates
,
Smm panel promotion
,
Panel ads
,
Smm panels
,
Smm panel
,
Smm panels
,
Earn money
,
Make money
Latest Posts